Litigation
Dispute Resolution
Our firm reunites experienced civil and commercial litigators who will defend your interests and those of your company, with promptness and precision, but also with pragmatism at an affordable and competitive cost. You will quickly benefit from our strategic and straightforward advice, in order to make the right decisions and take the appropriate legal steps.
Our litigators will identify from the start alternative dispute resolution methods with the aim of finding a solution to the dispute quickly, strategically and efficiently. Our approach is focused on solutions to prevent disputes or to resolve them quickly.
Litige
In the event of an unavoidable civil or commercial dispute, our litigators will represent you meticulously at all stages before all civil courts in the province of Québec in the following areas :
General civil and commercial litigation

Real estate litigation

Construction law

Hypothecary recourse

Actions on accounts

Corporate litigation, contractual litigation

Leases

Co-ownership law

Civil liability

Professional liability

Extraordinary remedies (seizure, injunction)

Alternative methods of settlement
Contact one of our experts
Contact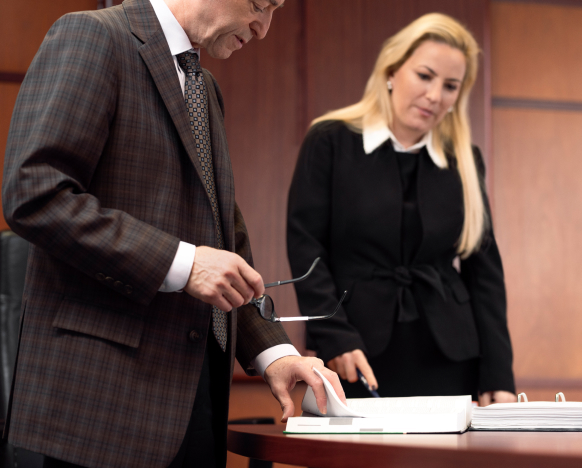 To find out more or to entrust us with your mandate, contact one of our experts by completing this form.